News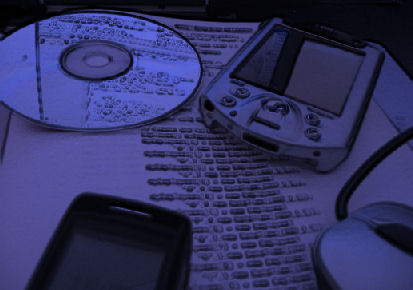 A Unique Approach
GeckoFoot is a new type of company with a unique approach to offering Web and Software solutions and services to clients.
With years of successful development experience working for some major names including IBM, Fidelity Investments and Masterfoods. And working in a variety of problem domains from Aerospace, Financial Systems to Manufacturing. Finally in GeckoFoot Limited we've found our calling - where that variety is the key to our business.

Variety is the Key
Money may make the world go round but variety is the spice of life!
What this means to us is although we need to charge for our services to survive - we thrive on working on small or iterative solutions for interesting clients.
We build on successful relationships, working on things we enjoy doing and we provide interesting solutions that add to our Portfolio and win us more business in unusual industry sectors.
We taylor our services to meet your specific requirements.
If you need a Web or Software solution developed, hosted or maintained - we could be the guys for the job.
If you are thinking of developing it in-house - we can provide help with recruitment, formal or on-the-job training and support.
If someone is doing it for you - we can provide an independent second opinion to help you understand and check requirements, designs and results.
If you have an idea but haven't the skills to take it forward - we might be able to help.
Often you may not be sure what you need so try Engaging GeckoFoot (coming soon) for more scenarios or more information.
Look at our Skills Profile for specific skills we employ and provide for services and solutions.
Because of the way we work - we can promise value for money and generally under-cut the cost of providing the service in-house.
Value is the Promise
We can promise value for a number of reasons.
We use experts who consistently out perform their rivals - so we develop solutions with less development effort.
We re-use code used for other solutions - unless requested otherwise.
We use a flexible resource - often using associates only when we need them rather than paying a full time salary.
Our flexible resources often have other jobs or clients meaning our rates stay competitive.
Our Terms of Engagement are flexible and you pay a fixed hourly rate for the service you require which is agreed in advance.
Web Site Development (from 1 week)
Software & Web Consultancy (from 1 day)
Software Training (from 3 days)
Software Development (from 1 month)
Web Hosting and Maintenance (from 6 months)
Try Estimate Solutions which includes an unique tool which will give you an idea of the scope and size of your project and how we might be able to help.