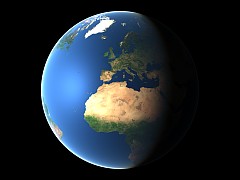 Anything is Possible
Depending on your requirements, your imagination and your budget any kind of web presence or web application is possible. We have the skills to create anything from a basic few pages to a fully animated, interactive or data-driven Website.
Sometimes you might want to develop or maintain a web-site in house - see Flexible Consultancy for how we could help here.
Multimedia Experiences
We can display photography and graphics and animate it in anyway possible.
We can show films or videos and play sounds and music.
We can make any elements interactive, reacting to mouse movement or button clicks.
We can create product or photo galleries, music or video archives and present your organisation in any innovative and imaginative way you can think of. GeckoFoot.com is an example. Watch this space for our evolving portfolio.
We can offer you complete media solutions, creating professional and original Photography, Graphics, Sound and Video which can be used for your website - all within a budget. See Media Solutions for more information.
Creating these kind of solutions requires a certain set of tools and skills - see Web Tools for details.

Dynamic Content
Whether you need an on-line shopping cart, dynamic or data driven web content or you just want collect information from your visitors - we can provide this functionality for you.
Not one tool or mechanism is applicable for every customer, that's why we mould our solutions to our clients.
E-Commerce - we can set up everything you need to have to run an online shop or service. In some cases we may be able to run the entire thing for you.
Data Driven - we can use basic text (or XML) files for storage, a simple database like MS Access or if you expect more visitors - we can use something more powerful like MS SQL Server. In some cases - dynamic content can be retrieved from a Web Service from a third party site.
Some dynamic solutions can be set up quickly with the tools we use, but for more complicated systems we often have to write bespoke web based software using various Web Languages.
Iterative Development within a Budget
When developing a business, we understand that budgets for new ideas and new business areas may be limited so we can develop a basic initial solution for you and build on that solution as and when more funds become available.